---
The Safety of EVERY Gadsden County Student is our #1 Priority!
Gadsden County SchooL District will create, maintain and enhance the physical and emotional safety of all students and staff and combine the use of technology and personnel to ensure our schools and work-sites are safe, secure and protected.

This site was established to enable us to be more accessible to the community. We encourage you to take the time to explore all areas of the site and to contact us with any questions, concerns or comments you may have. The Department is committed and dedicated to working with local law enforcement agencies and community to provide a safe school environment.
The Safety Department is fully committed to keeping the community informed of the department's events, activities, programs and services that occur on our campuses. If you have any questions please contact Gadsden County School District at 850-627-9651.

Links & Resources
Florida
FS 1006.147- The "Jeffery Johnston Stand Up for All Students Act" was enacted in April 2008. This law provides a legal definition for bullying which includes bullying that occurs over the computer using school networks on or off school property. The law mandates each school district to promptly develop a code of conduct against all bullying and harassment. The code of conduct must include procedures for identifying incidents of bullying, determining if the incident occurred within the school district, parental notification and when appropriate notification of law enforcement authorities, and counseling services to victims of bullying. The law also contains a monitoring system to report bullying.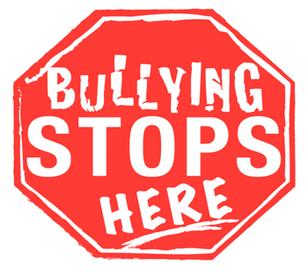 Bullying and Harrassment Resources
Cyberbullying Tip Sheets and Resources for Students
Preventing Cyberbullying: Top Ten Tips for Teens
Responding to Cyberbullying: Top Ten Tips for Teens
A Student's Guide to Personal Publishing
Cyberbullying Tip Sheet: Taking Screen Shots to Preserve Evidence of Cyberbullying
Safe and Responsible Social Networking: Strategies for Keeping Yourself Safe Online
Activities for Teens: Ten Ideas for Youth to Educate Their Community About Cyberbullying
Cellphone Safety: Top Ten Tips for Teens
Cyberbullying Tip Sheets and Resources for Parents
Cyberbullying: Identification, Prevention, and Response
Cyberbullying Tip Sheet: Common Chat Room and Texting Abbreviations
Cyberbullying Tip Sheet: Taking Screen Shots to Preserve Evidence of Cyberbullying
Sexting: A Brief Guide for Parents and Educators
Cyberbullying Fact Sheet: Parent Scripts to Promote Dialogue and Discussion
How to Handle Bullies
** Cyberybulling

** Dealing With Bullies

** It's My Life - Bullies

** McGruff - Bullies

Weather Resources
National Weather Service: http://www.srh.noaa.gov/tlh/
Air Quality Forcast: http://airquality.weather.gov/
Hurricane Resources: http://www.fldoe.org/safeschools/em_plan/hurricane.asp