Author: Patricia S. Harris
Gadsden County High School and The Able Trust Announce its Regional Winner from the High School High Tech Program for the Tallahassee Region
Gadsden County High School and The Exceptional Student Education Department are exceptionally proud of Sharon McSwain, the Tallahassee Regional Winner for the Speech and Research Competition, sponsored by the High School High Tech Program. Sharon McSwain, who is a tenth grader, won the local competition at Gadsden County High School where she received a laptop for the title and advanced to compete in the Regional on Tuesday, April 17, 2018. At the Regional Competition, Sharon competed and won against six other students from around the region. Sharon will now advance to present against three other regional winners at the Annual Jeannie Amendola Speech & Research State Competition to be held in Tallahassee, Florida on June 22, 2018.
The Jeannie Amendola Speech & Research Competition was designed to give students the skills that will benefit them as they define their career paths and to acknowledge their own significant abilities and talents. Students will be judged by The Able Trust Board of Directors. Competitors will be evaluated on an eight-point scoring rubric that focuses on three main tenants – oral communication, research and non-verbal communication.
Principal Juliette Fisher-Jackson, Exceptional Student Education Director Sharon B. Thomas, Exceptional Student Education Support Facilitator Linda Thomas, HSHT Program Coordinator/Program Specialist Parish Williams, Learning Strategies Teacher Rosalyn Collins, and retired educator and mentor Patricia S. Harris are proud of this achievement and look forward to Sharon's success at the State Competition, and congratulate her on this magnificent accomplishment! Congratulations, Sharon McSwain!
Winner
Sharon McSwain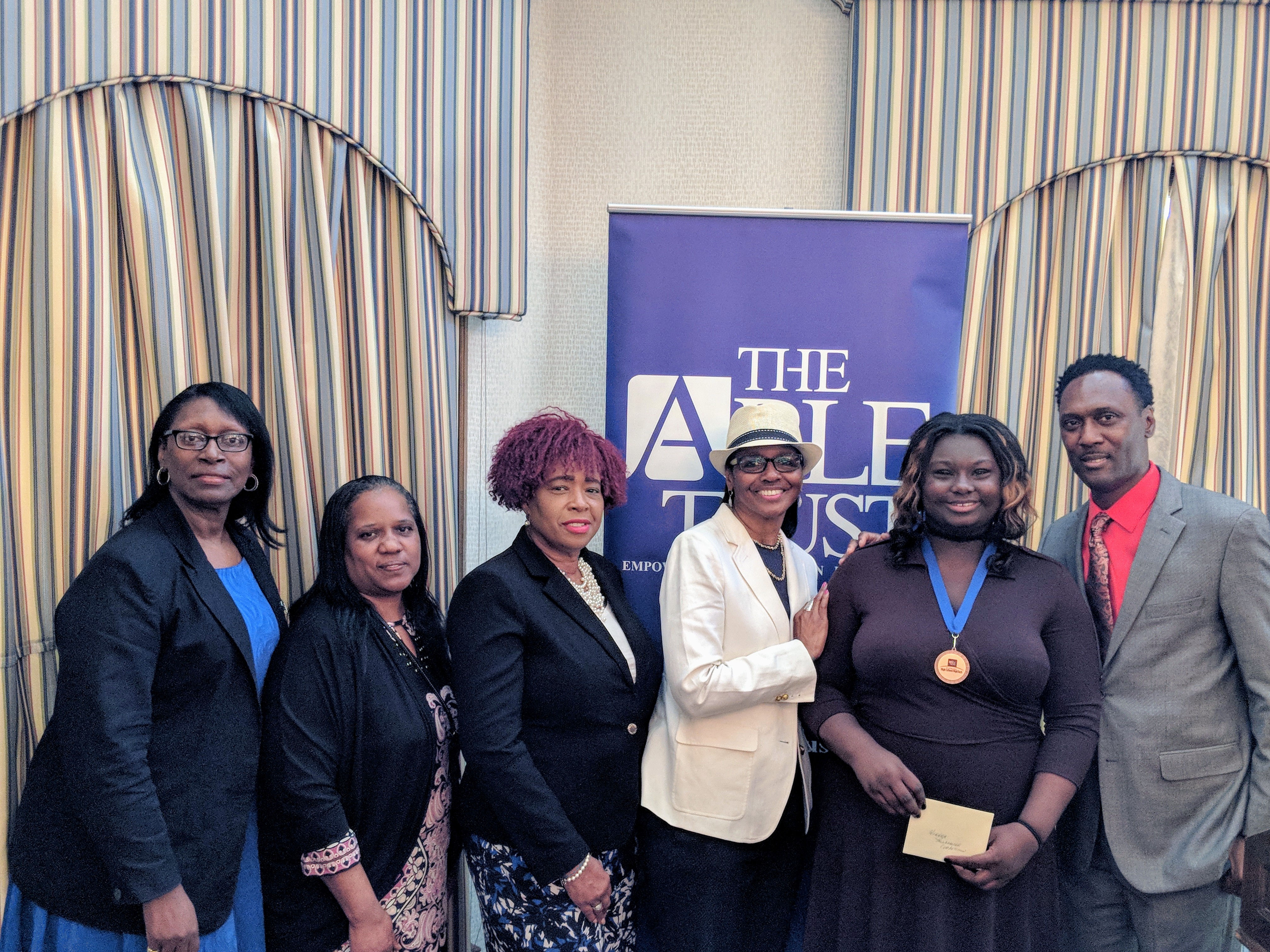 P1: L-R:
Sharon B. Thomas, Rosalyn Collins, Linda Thomas, Patricia S. Harris, Sharon McSwain, Parish Williams