* Inclusion is what we do! Families with Children that have a Disability are ENCOURAGED to apply *

Applications will NOT be processed for enrollment until all documentation is provided and verified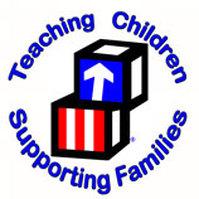 You can apply in person at the Head Start/Pre-K main office or online.

Main Office
500 W. King St.
Quincy, Fl 32351
Eligibility Requirements
Families are selected for our Head Start/Pre-K program based on the need of the family; not the order in which we receive your application. Eligibility is based on income and age. The child must be 3 or 4 years old by September 1 of the year for which you are applying.
Required Documents:

Child's Birth Certificate or Passport
Proof of Guardianship (if your name is not on the Child's Birth Certificate)

Physical - Must include Hemoglobin & Lead

Immunization Record

Verification of Dental Exam

Valid Driver's Licenses or State Issue I.D.

Medicaid or Insurance Card

Verification of all family income of Parent(s) or Guardian(s) for the past 12 months such as:

*Most current Income Tax form (1040, 1040A, W-2)
*Check Stubs (12 consecutive months)
*SSI, SSA, or Social Security Benefits - current award letter (s)
*Child Support – total distribution (12 consecutive months)
*Unemployment Compensations – current unemployment Letter of Eligibility
*TANF (Public Assistance)
*Statement from Employer – on letterhead that includes; dates of hire, current pay rate, number of work hours per week, total income for the last 12 months, verification and signature date.

VPK Requirements 4-year olds ONLY
Document containing name and street address of parent (No P.O. Box)
Driver's License
Utility Bill
Lease Agreement