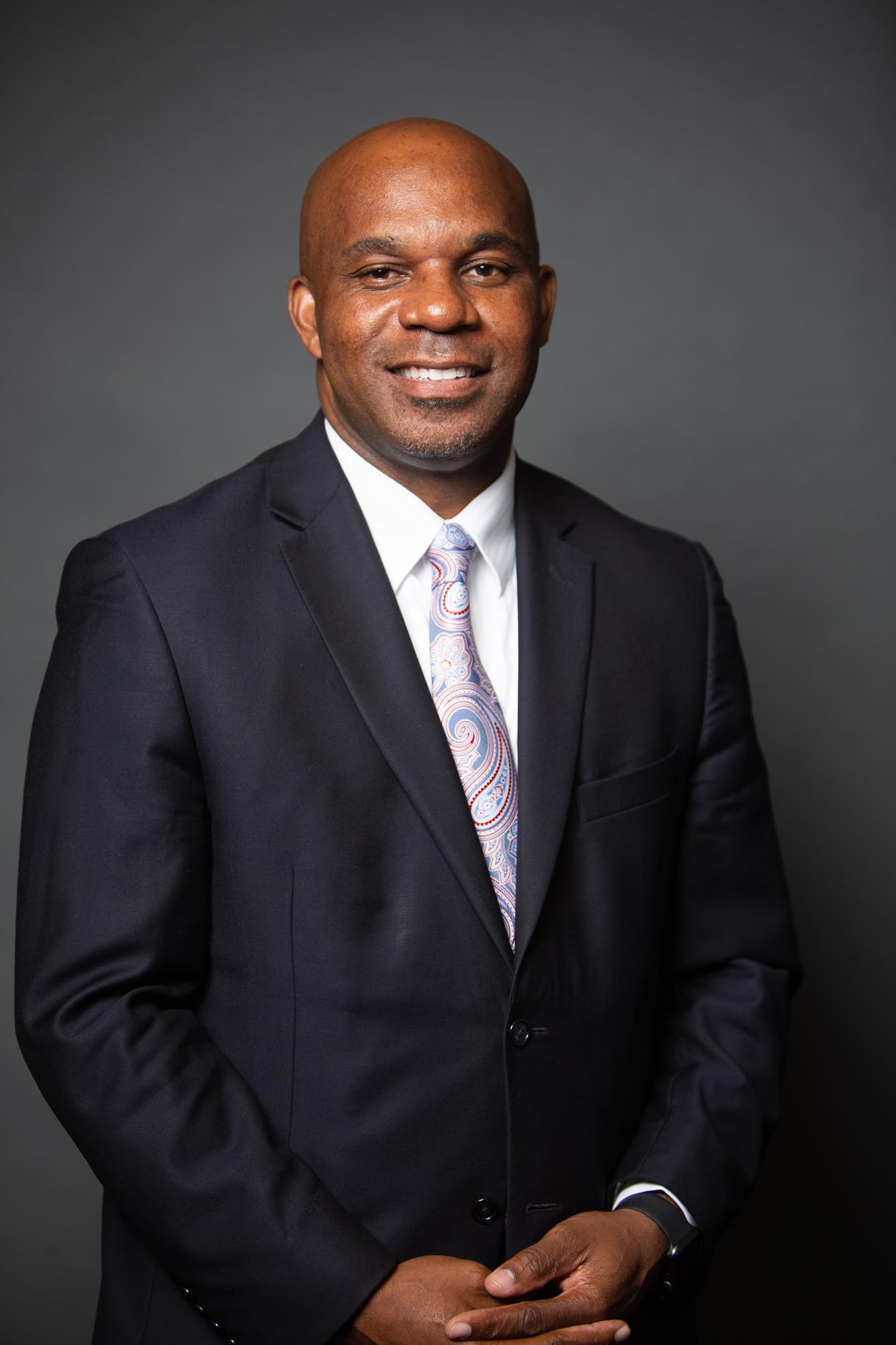 2022-2023 Welcome Message
Dear Parents, Students, Staff and Community Members,

I am excited about the 2022-2023 school year and the growth we will continue to show. Although the 2021-2022 school year presented the unique challenge of recovering from learning losses due to the Corona Virus pandemic, 70% of our students showed growth compared to the 2020-2021 academic performance data. Also, compared to schools in our region with 70% or higher minority enrollment, Gadsden County had the only A-rated school and 2 of the 5 B-rated schools. We will continue to establish a culture of trust, school safety, and improving achievement for all students, which will make Gadsden a better place to learn and live. As we continue on our path toward excellence and continuous improvement, we would very much appreciate your assistance with making the following objectives a reality:

Maintaining safe learning environments

Increasing academic proficiencies

Providing competitive compensation to highly qualified and effective educators

Improving school facilities



It is our endeavor to ensure our students attend a school daily where they feel safe. This means everyone must continue to be responsible for maintaining safe learning environments at each of our schools. If you are sick, stay home. If you see or hear something, say something. We will continue to stand with School Board Policy when it comes to discipline. The penalty for fighting at the secondary level is increasing to 10 days out of school and group fighting will result in expulsion from all schools in Gadsden County. Every student deserves a safe environment that is conducive to learning and free from fear of violence. Random safety checks will continue in all of our secondary schools and random vehicle searches will take place at the high school.

Teaching and learning is our daily focus. To support this effort, we need every student in school daily. During the pandemic we learned that face-to-face instruction is vital for the students we serve. The return to face-to-face instruction during the 2021-2022 school year resulted in significant learning gains districtwide. West Gadsden Middle School had a 16-percentage point growth, Gadsden Elementary Magnet 19 percentage point growth, Stewart Street 12 percentage point growth, James A Shanks 11 percentage point growth, Greensboro 4 percentage point growth, Crossroads 5 percentage point growth and overall, the district had an 8 percentage point growth and maintained its C letter grade. Gadsden County High and Chattahoochee Elementary both received I's because of the percentage of students tested; however, both schools are expected to receive a school grade of "C" after the appeals of the "I's" are approved by FLDOE.

Obtaining the best education for our students is our top priority and that comes with recruiting the very best educators we can. Our teachers are starting this school term with a starting salary of $45,000 compared to the $38,115 at the beginning of the 2021-22 school year. I understand the importance of having high-quality teachers in every classroom for the students of Gadsden and we will continue to work on salaries and incentives to keep the best and brightest educators in our county. We will also continue to provide excellent training to the teachers we have to assist them in becoming better educators day by day.

We have worked feverishly in the last few months with FLDOE and DAG (Destin Architecture Group) to clear the many obstacles to replace our aging schools in Quincy. Today, we are closer to a reality of building a new state-of-the-art 21st Century Pre-K – 8 school to accommodate the student enrollments of Gadsden Elementary Magnet, James A. Shanks, George W. Munroe, and Stewart Street Elementary schools. This facility initiative also will free up resources to make needed renovations and improvements at all other school sites. Every student and staff deserves the very best teaching and learning environments.
Finally, I ran for the position of Superintendent of Schools because I believe I can make a difference in providing a quality education to the students enrolled in our schools. This goal keeps me up at night and motivates me to keep pressing forward. After being in office for a year, I clearly understand that being Superintendent is not a one-man job but rather the job and the work of a village. I need your help. I humbly acknowledge that I cannot move Gadsden County School District forward without YOU. So please continue to support our schools and students by volunteering your time, sharing your resources, and sharing your ideas.

With your help, we can Educate Every Student Today to Make Gadsden Stronger Tomorrow.

Have a great school year,
Superintendent Elijah Key, Jr.