Human Resources/Personnel Department
"The Gadsden County School District does not discriminate against any person on the basis of sex (including transgender status, gender nonconforming, and gender identity), marital status, sexual orientation, race, religion, ethnicity, national origin, age, color, pregnancy, disability, or genetic information".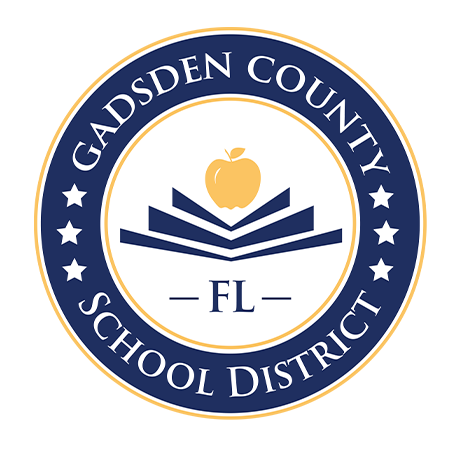 Please click one the following links for assistance:
Florida Teacher Certification Exams (FTCE) Information
FTCE Learning Portal
The FTCE Learning Portal provides information on The Florida Certification Examinations (FTCE), including exam overviews, exam length, competencies and skills required for each exam, and test information guides. Information on types of educator preparation programs and links to resources that may help you prepare for FCTE tests are also available.
FTCE Registration
General Knowledge

Professional Ed

Subject Area Exams

Florida Educ. Leadership Exam (FELE)
As of December 2009, all FTCE/FELE are available on the computer. As of January 1, 2010, paper-based testing is no longer available. A memo was issued by the Commissioner on January 5, 2010, regarding the change.
PURPOSE OF THE PARAPRO ASSESSMENT
The ParaPro Assessment was developed in response to the federal legislation known as No Child Left Behind, which was signed into law by President Bush in January 2002. The law requires that beginning January 8, 2002, paraprofessionals be required to have one of the following:
An Associate of Arts degree

Two years of college
Demostrated, through a state or local academic assessment, knowledge of, and the ability to assist in the instruction of reading, writing, and math. The choice of test or tests to satisfy the third option is left to the discretion of states and districts.
ABOUT THE PARAPRO ASSESSMENT
The ParaPro Assessment for prospective and practicing paraprofessionals measures skills and knowledge in reading, mathematics, and writing, as well as the ability to apply those skills and knowledge to assist in classroom instruction. The tests consists of 90 multiple-choice questions across the subject areas of reading, mathematics, and writing. Approximately two-thirds of the questions in each subject area focus on basic skills and knowledge, and approximately one third of the questions in each subject area focus on the application of those skills and knowledge in a classroom context. Fifteen of the questions in the test (five in each subject) are pretest questions and do not count toward the test taker's score. The test questions are arranged by subject area, with reading first then mathematics, then writing.
To schedule an appointment to take the ParaPro Assessment, please call the Human Resources Dept at (850) 627-9651, ext. 1315.

Each person wishing to serve as a Substitute Teacher in Gadsden County Schools must be at least 18 years of age, be a high school graduate or have a higher degree, and be accessible by telephone. A Substitute Teacher Training course is required, and everyone wishing to be on the Substitute Teacher list MUST be fingerprinted and submit to a pre-employment drug test.
Your Social Security card and driver's license are required. All paperwork must be made out in the name that appears on your Social Security card. A notary is available in the Human Resources Department to notarize forms.
SUBSTITUTES ARE CALLED ON AN "AS NEEDED" BASIS WITH NO GUARANTEE OF HOURS.

YOU WILL NOT BE PLACED ON THE SUBSTITUTE LIST UNTIL ALL REQUIREMENTS HAVE BEEN MET.
Please feel free to contact the Human Resources Department at 850-627-9651 if you have any questions or concerns.